Our Commitment to Community
We are delighted to sponsor YC2
YC2 currently has 57 children with 4 more due to join in February and March. The children are aged from 7 – 18 years and all have significant personal caring responsibilities for one or more family members. They care for parents and siblings who have a range of physical or mental health conditions, including terminal illness. YC2 also have children who care for a parent with alcohol or drug dependency. Others have parents with learning difficulties or chronic debilitating illnesses.
YC2 run two monthly sessions at Buckingham Youth Centre – one for juniors aged 7 – 11 and one for seniors from 12 plus. YC2 offer a range of activities including sports, crafts and theme evenings as well as organise outings, including 2 long weekends away in activity centres. Some have taken part in drama and art workshops – and at Christmas the younger children are taken to a pantomime and the older ones perhaps on a shopping trip to Milton Keynes which includes bowling and a meal. Our aim is to give these amazing children some time to themselves to enjoy just being children – with the opportunity to talk to other young carers and someone to talk to who understands their needs.
YC2 work closely with social services, local GP's and school welfare teams. YC2 can refer children for one to one support when needed. The children all come from Buckingham, Winslow and the surrounding villages.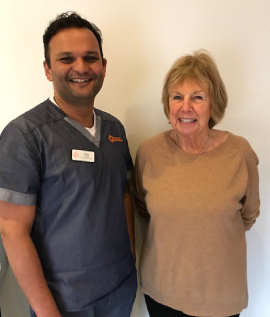 Save the Date 20th May 2018 – Buckingham Half Marathon
The Buckingham and Stowe Running Club have organised their very own Buckingham Half Marathon of which The Gallery and Implant Centre are sponsors. All profits will be split between Willen Hospice and Alec's Angels.
All the race info, including maps, FAQ's and online entries can be found on the Buckingham Running Club website. Go on what are you waiting for…… We will be organising the drinks stations to keep you hydrated too.
http://buckinghamrunningclu.ipage.com/buckingham-half-marathon-2018
 
We are delighted to sponsor the under 7's Mortonville football team
A group of talented children who are out in the fresh air and scoring plenty of goals. Well done to Mortonville under 7's and their coaches Alex (Manger), Steven (Coach) and parent representative Gary.