A clearer route to a straighter smile.
Invisalign straightens teeth with clear, custom-made aligners. Every two weeks, you are given a new set of aligners that gradually move your teeth to your desired position.
Many people are put off having orthodontics because of their appearance. Invisalign is a much less noticeable way to achieve an attractive smile. As the aligners are removable, you can eat what you want. They are easy to keep clean too.
These clear braces are designed using 3D technology. Each aligner is just a little different and worn for around two weeks at a time. This exerts gentle forces which gradually realign your teeth.
The advantages
Virtually invisible
Removable
Tailor-made
Snugly fitting and unobtrusive
What happens during the treatment?
When you decide to have Invisalign, we start by taking impressions of your teeth and also assess the health of your mouth and gums.
We use 3D technology to present how Invisalign will gradually straighten your teeth.
The impressions are taken to a lab where your aligners are tailor-made.
We then invite you back for a fitting. We make sure the fit is perfect and our dentist will take you through how best to maintain your oral health during the treatment.
We will supply you with your aligners and talk you through the order. Every two weeks, you will need to change your aligners to the next set in the chain.
We want to keep an eye on your treatment so we will invite you every couple of months.
Most cases are completed within 6-12 months however the length of the treatment depends on your individual case. I order for the treatment to be as effective as possible, you will need to wear your aligners for a minimum of 22 hours a day.
After the treatment, we provide you with a retainer that you will need to wear in bed until your teeth fully settle.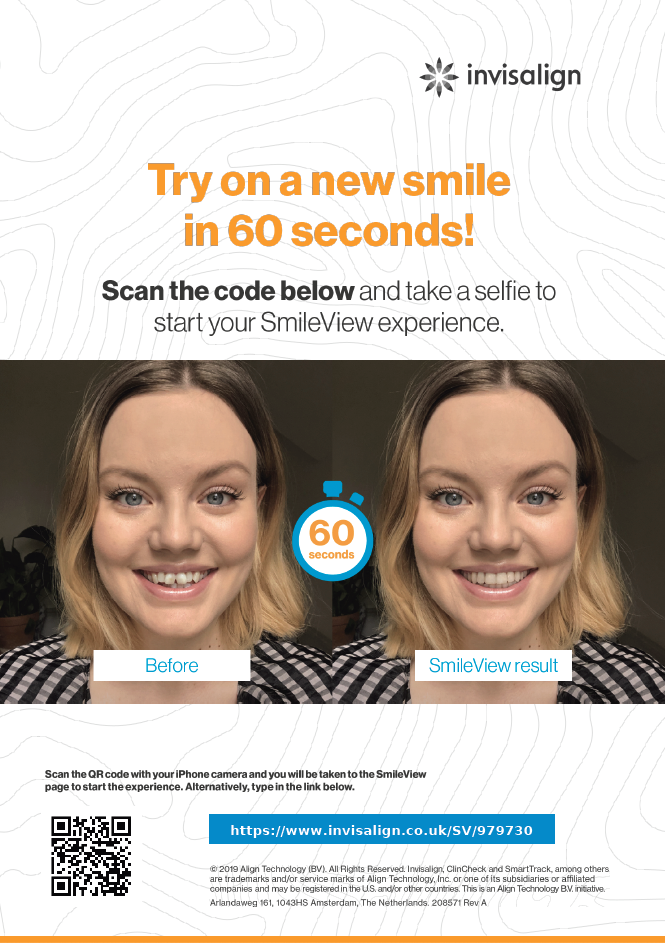 Request more information on